Major Port Elgin housing plans going through the planning process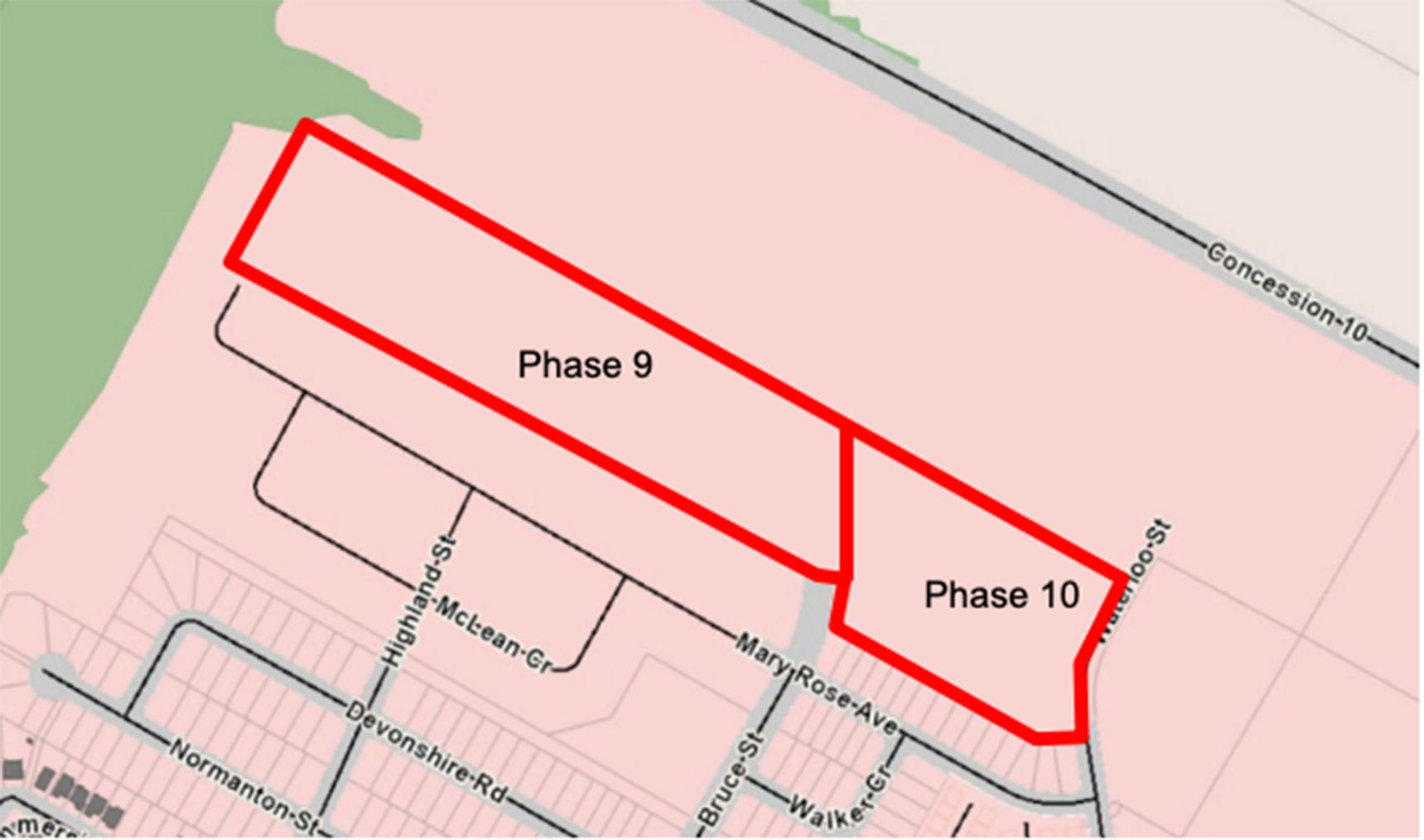 Content of the article
A pre-maintenance agreement with Lord Elgin Estates Development Ltd. for 61 single-family homes in phase nine of its Summerside subdivision in northwest Port Elgin paves the way for phase ten – up to 330 rental units.
Content of the article
Councilors for the Town of Saugeen Shores approved a Pre-Maintenance Agreement and Subdivision Agreement for the Summerside lands at the north end of Highland, Bruce and Waterloo streets during their Feb. 28 virtual meeting. Decisions must be ratified at the next board meeting.
City development services supervisor Jay Pausner said it was both "exciting" and "trivial" in some ways to deliver the report. "We have two phases for the Summerside development – ​​one directly following Council's previous encouragement of, say, the developer to bring rental development properties online," Pausner said.
He said that to service the Phase 10 land block with sanitary and storm sewers, water systems, lighting and roadwork, the developer must build through the Phase Nine lands.
Deputy Vice Mayor Mike Myatt said 'the sooner the better' when it comes to approving the Summerside Accords which he called good news which translates to a total of 702 apartments currently in the pipeline. planning course at Saugeen Shores.
"Barry's Construction just filed a planning application with Bruce County for 210 rental units; Skyline – 170 units (got approved) just a month ago at this board table," Myatt said, repeating the 702 figure over and over.
With the rental vacancy rate in Saugeen Shores at zero percent, down from 0.05 according to Statistics Canada, Myatt rhetorically asked "We wonder why rents are so high? and said he hoped the three developers would get funding from CMHC (Canada Mortgage and Housing Corporation) and offer 20% of the units – 140 units – at below market rent with subsidized rents.
Content of the article
"If we can get 20% of the 700 units (at) below-market rent, we're about to start solving this problem in Saugeen Shores…" Myatt said, adding that the county's waiting list for Bruce for housing includes approximately 310 people waiting for housing. "It can't happen fast enough," he said.
Mayor Luke Charbonneau echoed the sentiment that high-density housing couldn't be built too soon, said he knew developers were considering an approach from CMHC and others and were "eager" to present their requests as soon as possible.
"Hopefully we can also find ways to leverage provincial and county dollars to subsidize the rents of people who move into some of these units so that we can help those people – create the units, get them built, and then find ways for the people who move into them, to afford to live there," Charbonneau said, adding that he hopes to see construction of the projects soon.