ACE is launching a series of Learning Circles, planning for more this fall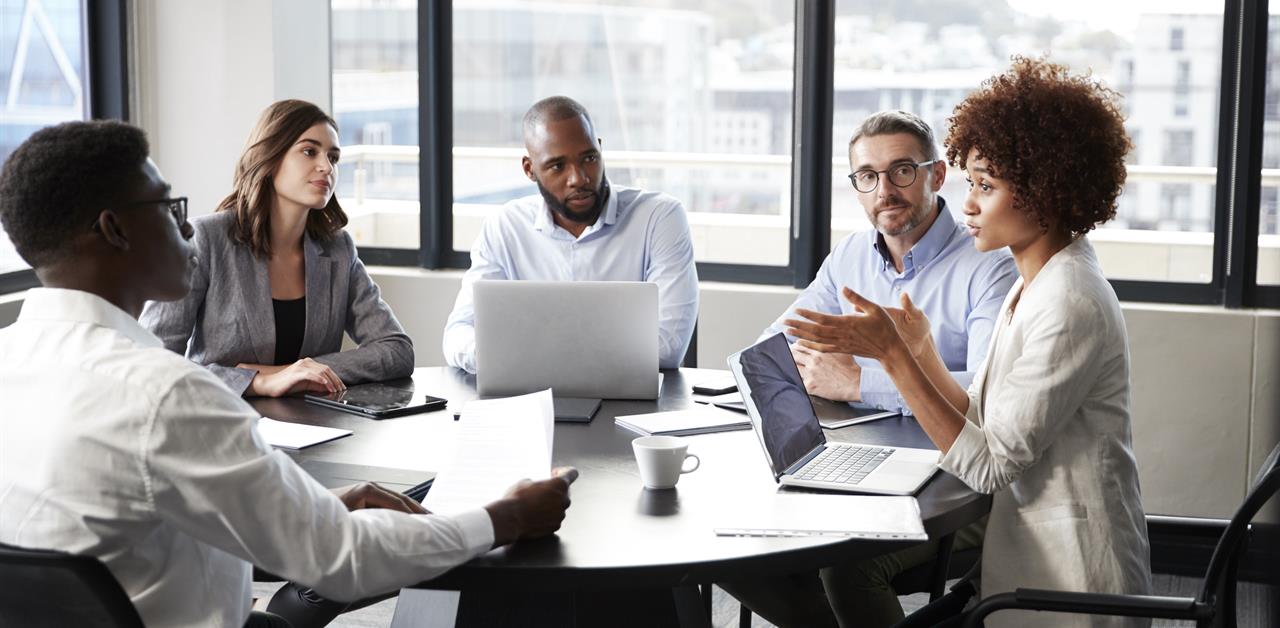 ACE recently launched a series of Learning Circles, a unique program in which senior higher education leaders meet weekly for six weeks to engage in social learning on a critical topic.
Learning Circles this summer focus on supporting mental health on campus, sharing leadership for equity, and agile, human-centered innovation (the latest through the Agile Administrator program in 'ACE). ACE convenes new series of Learning Circles every quarter, with the next starting in September.
Learning Circles are facilitated by small groups of campus leaders who work together online to deepen their abilities to create transformative change on campus. Unlike traditional workshops in which a few experts teach a larger group of participants, Learning Circles engage in social learning, where all participants contribute and develop their distinctive expertise. During this process, participants challenge each other to the question "How can I make a difference?" »
Jo-Ann Rolle, Dean, School of Business, City University of New York's Medgar Evers College, and former Learning Circle participant, said that as an administrator, she is expected to had "the answer" in most of the groups she had been in, but her experience of the learning circle was different.
"What made me feel comfortable was that I knew I didn't need to have 'the answer,' and I knew others had other experiences," Rolle said. "And together, we could walk a path in this journey and be okay with partial answers and seek to find better answers for our future together."
Learning Circles participants, who so far have come from 132 colleges and universities, are collectively tackling the new relationships they are building, accessing curated resources for applying on campus, and informing conversations within their circles, and build a powerful network of peers with diverse experiences and backgrounds that they can lean on beyond the duration of the sessions.
Any campus leader committed to engaging with peers and creating change is encouraged to attend. Activities are designed to build the group's ability to continue learning together after this time, and many circles choose to continue meeting. In addition, nearly a quarter of ACE Learning Circle members have joined an additional Learning Circle as a member or facilitator.
"Every one of us in every circle – I was in several – suggested that 'we want more of this,'" said Cameron McCoy, provost of Shenandoah University. and very powerful, because you don't find this in many other leadership and administration development programs."
Both Sharing Leadership for Equity Learning Circles will apply key concepts from the Shared Equity Leadership model to create shared values ​​and practices necessary to achieve their respective diversity, equity and inclusion goals. . Participants in the Supporting Campus Mental Health Learning Circle will use their experiences and intimate knowledge in this area to help each other identify strategies, approaches and goals for progress. Members of ACE's Agile Administrator program will engage with peers who seek to more powerfully lead agile, human-centered innovation on their campuses through two learning circles.
As summer sessions are in full swing, ACE will be launching additional Learning Circles this fall. To learn more about Learning Circles and to see what Learning Circles are coming up, click here.